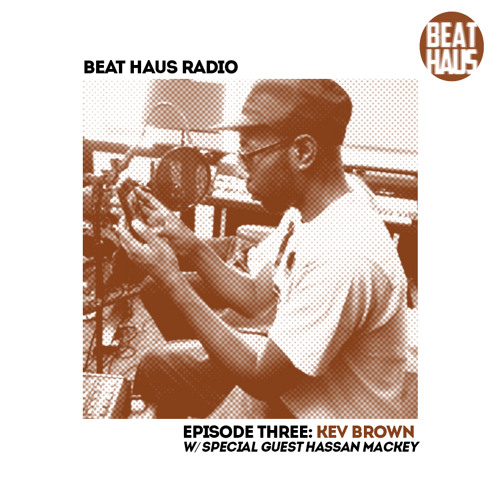 Recently
Kev Brown
headed up to NYC to take part in a "meet & greet"/listening party type of affair for one of his upcoming releases. Prior to hitting up the venue, the
Low Budget
(?
*
)
representer stopped by the "
Beat Haus Radio
"
studios to talk shop with show host
Fresh Daily
. After a nice introductory mix set from
DJ Jester
,
Kev
spoke about his past work, ran down the list of some of his more recent projects, and even played a couple of beats live on-air for the people. Along for the ride was fellow
Low Budget Crew
member
Hassaan Mackey
, who also fired up his trusty
MPC
and played a few beats of his own design. All killer/no filler mix here peoples. Enjoy!
* I recently read a post on Kev Brown's face book saying "Low Budget is no more.." or something to that effect. This post just reminded me that I need to get the full story on that.